Featured Weddings
The White Tree – Byron Bay Weddings Info
We've captured and performed at hundreds of incredible Byron Bay weddings over the years. From the relaxed beachside venues to the stunning hinterland locations, there really is an option for everyone.
Within this post, we want to feature some information on our products that we feel work in harmony with a Byron Bay wedding, and also list some information on the Byron Bay wedding venues we've worked at - including some photography and film work which we've captured there.
But before we do, we wanted to let you know about an exclusive promotion we have running as part of the Byron Bay Wedding Fair on February 7th 2021...
If you book any package with us featuring our Music, Photography AND Film, you will receive:
- Free live acoustic music (soloist) for the cocktail hour ($150 value)
- Free additional hour of photography coverage ($250 value)
- Free additional hour of film coverage ($250 value).
So a nice little promo offering $650 value for free!
*This offer is exclusive to Byron Bay Weddings venues and the package must be booked in (by way of making deposit) before June 30th 2021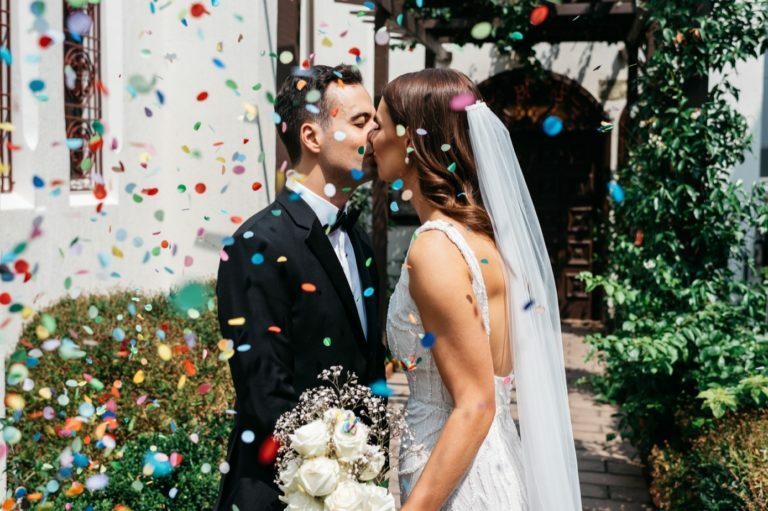 Of course, you don't have to book us for all three services for your wedding. So, we will break down each of our services one by one.
We thought we would start by explaining our live music and how our different products can function at Byron Bay wedding venues...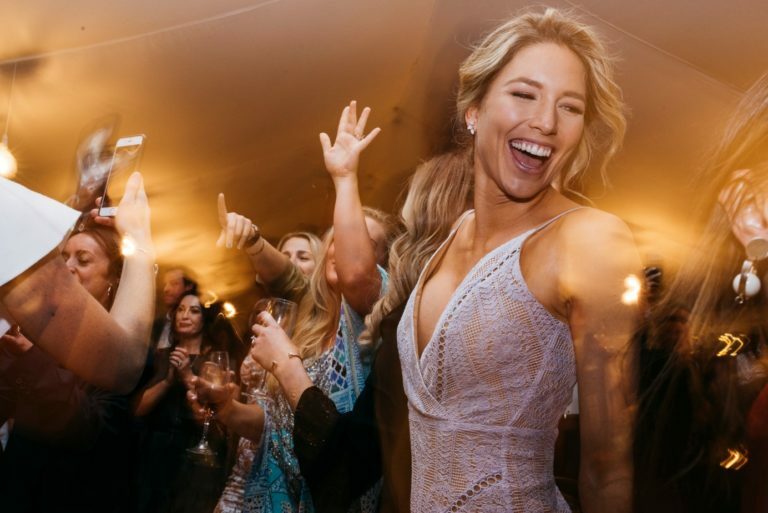 The White Tree Live Music Options
We have three different options:
1. The White Tree Band - featuring live instruments and live vocalists
2. The White Tree Live Mix - featuring our DJ playing WITH live instruments (sax, trumpet or percussion)
3. Half/Half - we can provide options which feature live acoustic music early on, followed by a DJ for the later dance sets.
In the Byron Bay shire, there are some sound restrictions which result in some Byron Bay wedding venues having some rules in relation to live music. In our experience, we can always work with these restrictions to ensure the dance floor is a great vibe (particularly once the pesky covid restrictions are a distant memory!!). However, it's important to know the specific sound restrictions that are applicable to each venue. For example, if you are keen to have a 5 piece band with drums and bass, then you need to choose your venue with this in mind.
Some venues in Byron have specific rules which prevent live drums. That's why it's great to evaluate the different music products we have on offer if your preferred venue has some music requirements. For instance, The White Tree Live Mix suits nearly all Byron Bay Venues. Our Live Mix offers that hybrid scenario of DJ + sax. This lineup enables easier control of the overall volume. It has the great modern repertoire versatility that a DJ offers, whilst also having the funky live element of the sax (or trumpet as this example below shows).
Here's a look at The White Tree Live Mix in action

Option #3 mentioned above is a combination, where essentially the early stages of the day are live music and then the latter stage of the reception is covered by our DJ. This is an awesome blend if you want live acoustic music for the ceremony, cocktail hour and early stages of the reception...and then a DJ to cover the dance sets. For the live acoustic music, couples often book a soloist (typically male vocals/guitar) or a duo (typically male vocals/guitar and female vocals) or a trio. The trio could be male vocals/guitar, female vocals and saxophone, or something like male vocals/guitar, double bass and trumpet. There are quite a number of options you can go with once you get up to a three piece.
Just to get the ideas flowing, here's an example of our 2 piece.

*Importantly, as you will see from above, there are a number of singers featured. As The White Tree is a small collective of musicians, we can present you with a number of singer and instrument options, which is awesome fun as it allows you to DIY your ultimate band line up!
If you're getting married at a venue which allows a full band, then we're certainly ready to roll! We can be booked as a 1 - 10 piece band and can perform chilled music early on and then rock out energetic dance sets that we're famous for!
Here are a few clips of our larger band configurations in action:
A popular band size for weddings is our 4 and 5 piece line ups.
Here's an example of our 4 piece band line up:
The most important thing to remember from the above info, is that we can assemble live music options for ANY Byron Bay wedding venue. So whatever your venue is, just talk to us and we'll happily recommend options that will work at your venue.
The White Tree Photography Options
Capturing weddings in Byron is a heap of fun for us. The views, textures and colours are inspiring to work with. The spirit of Byron also promotes a relaxed and laid back atmosphere which can really translate positively to the photos - particularly the ceremony and couple shoot.

The White Tree Photography has 3 x simple options, Level 1, 2 or 3. These levels are separated simply by the hours of coverage and subsequently the number of photos delivered.
Level 1 features 3hrs coverage and 500 hi res photos (minimum). Level 2 features 6hrs coverage and 750 hi res photos (minimum). Level 3 features 9hrs coverage and 1000 photos (minimum). Each gallery also comes with an online highlights gallery, and all hi res photos are delivered colour AND black and white. We also create a personalised cloud-based platform for easy downloading and safe keeping.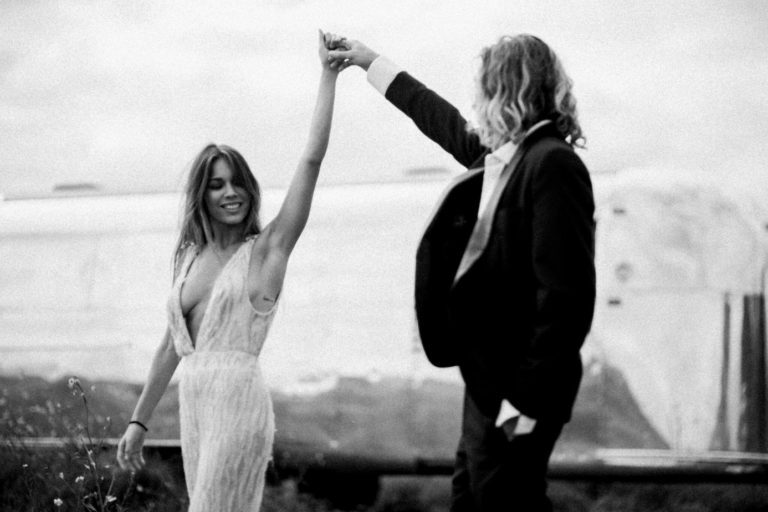 In terms of our photographers, we have a very small/select team of photographers based in Byron and SE QLD. So, depending on your date, our bookings team will present you with the portfolios of our available photographers for you to choose from. They all deliver our renowned White Tree photography style. They also have a similar fun and chilled (yet diligent) demeanour that we feel is essential for capturing awesome wedding photos.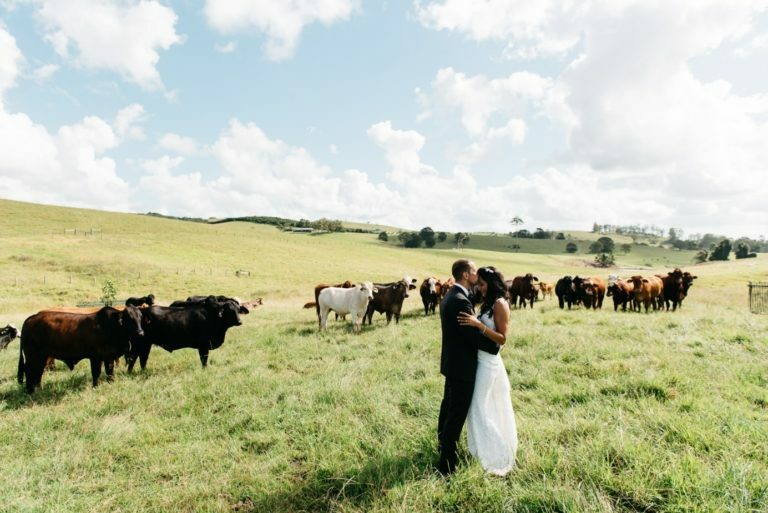 We thought we'd also link a handful of Byron Bay Wedding Photography galleries we've shot recently, starting with...DAVID + PHOEBE // Orchard Estate
Click here to view the gallery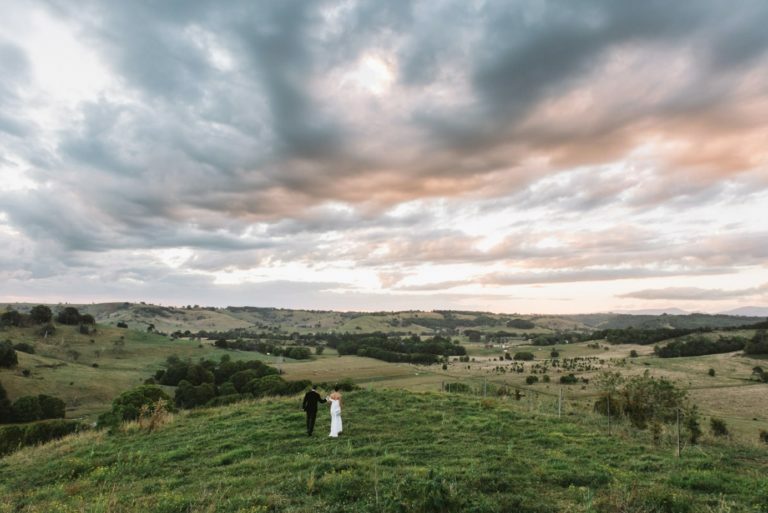 MICHAEL + SAM // Earth House
Click here to view the gallery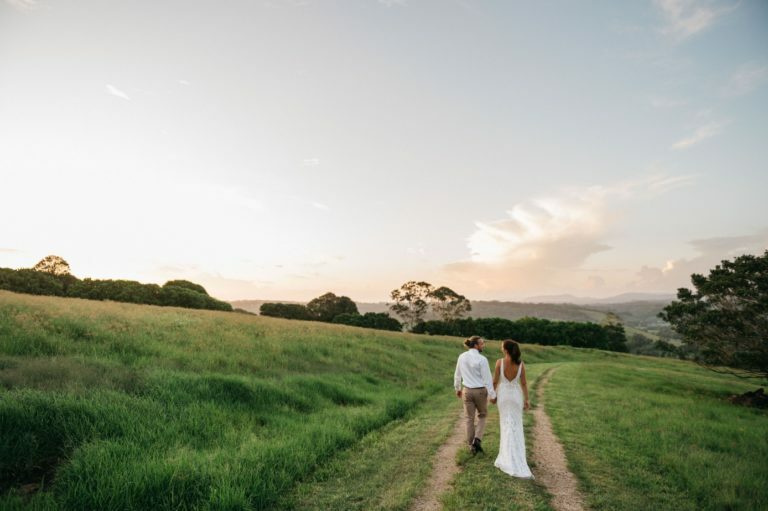 STU + JEN // Fig Tree
Click here to view the gallery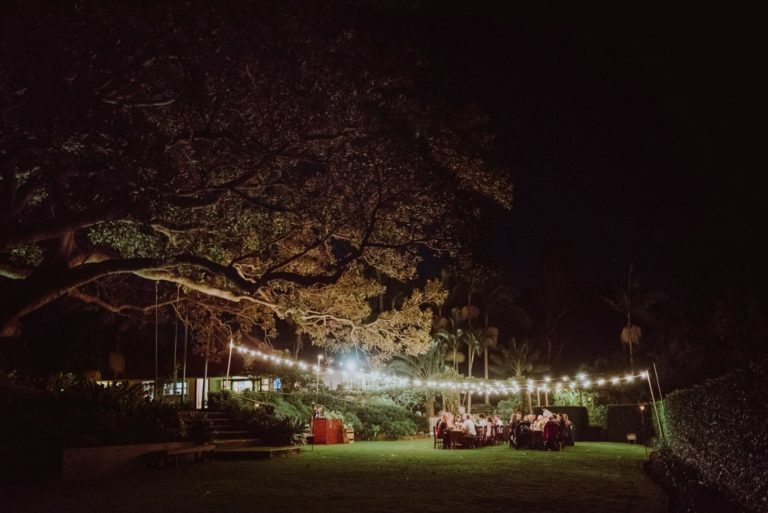 DANIEL + PRIYA // Forget Me Not
Click here to view the gallery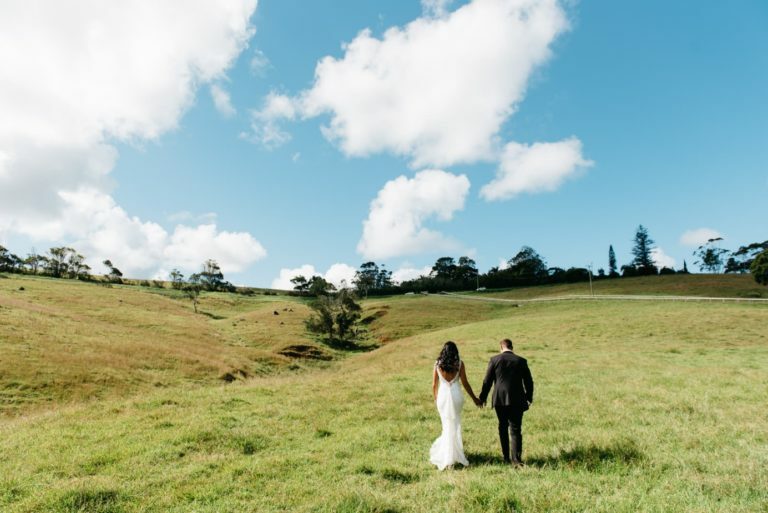 STU + HEIDI // Byron Surf Club
Click here to view the gallery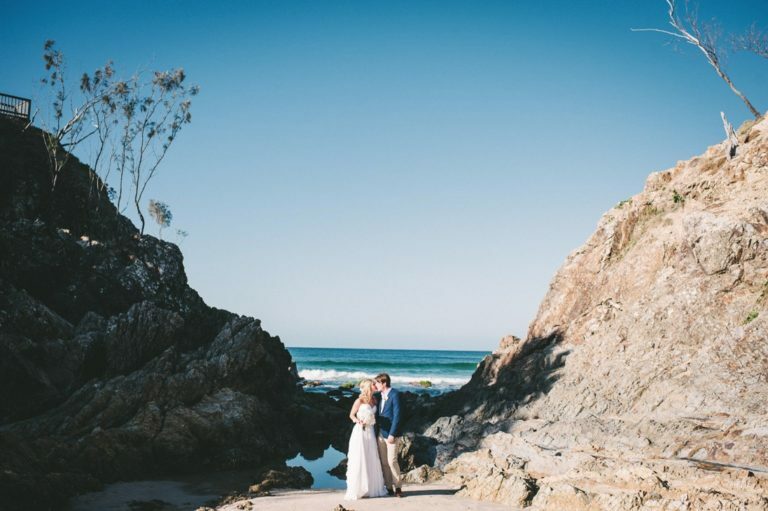 The White Tree Film Options
The first thing to mention is that we know a number of couples umm and ahh about whether to book film. It's often something that gets added into the mix down the track, only if the budget is in check. But remember that with the stunning scenery is in Byron, it's an incredible backdrop for us to work with when filming, so we encourage you to book film. You won't regret it!
Secondly, in terms of how we work our inclusions, it's again pretty simple. We have the three Levels (1, 2 and 3), differentiated by the hours of coverage and the subsequent number of edits. The best thing to do is click on this link, which explains in detail how our film inclusions work and what our aesthetic and approach is to filming weddings.
Also, here is a snap shot of our wedding film showreel:
And here's a little snippet of Angela + Daniel's wedding at one of our favourite venues, Fig Tree:
We hope this has given you an insight into some of the incredible venues that Byron Bay Weddings have to offer, along with a snap shot of our work.
Of course, one of the best things to do is to chat about your wedding ideas with you...it's your wedding after all!! So please don't hesitate to reach out to our bookers below:
Shannon // [email protected] / 0433 755 465, or,
Mark // [email protected] / 0403 055 073
The White Tree Guides
Pricing, inclusions and information for The White Tree ceremony music.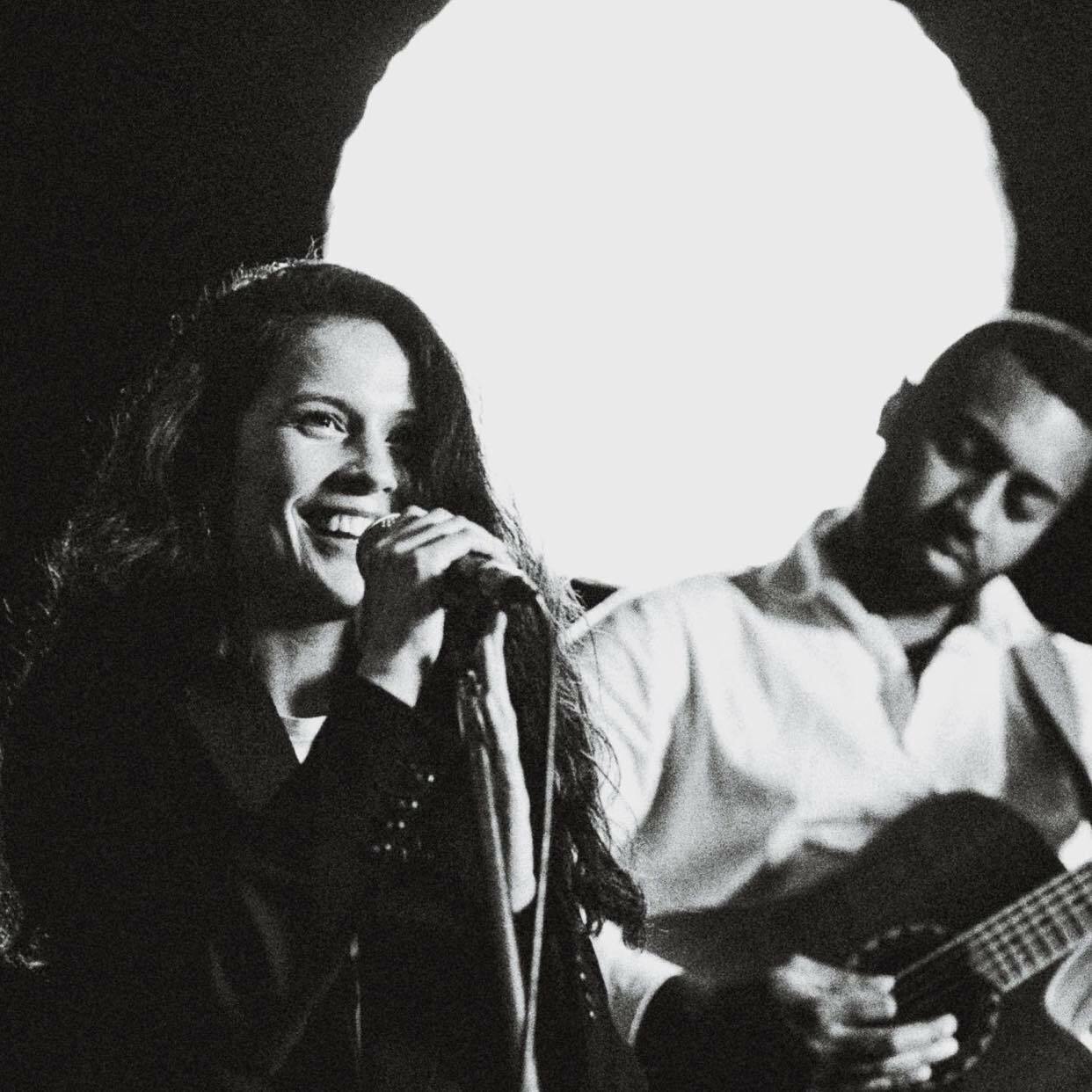 Featured Content
Introducing our talented Sydney vocalists! Remember for lineups of 4 piece or larger, you can select a male and female vocalist if you would like.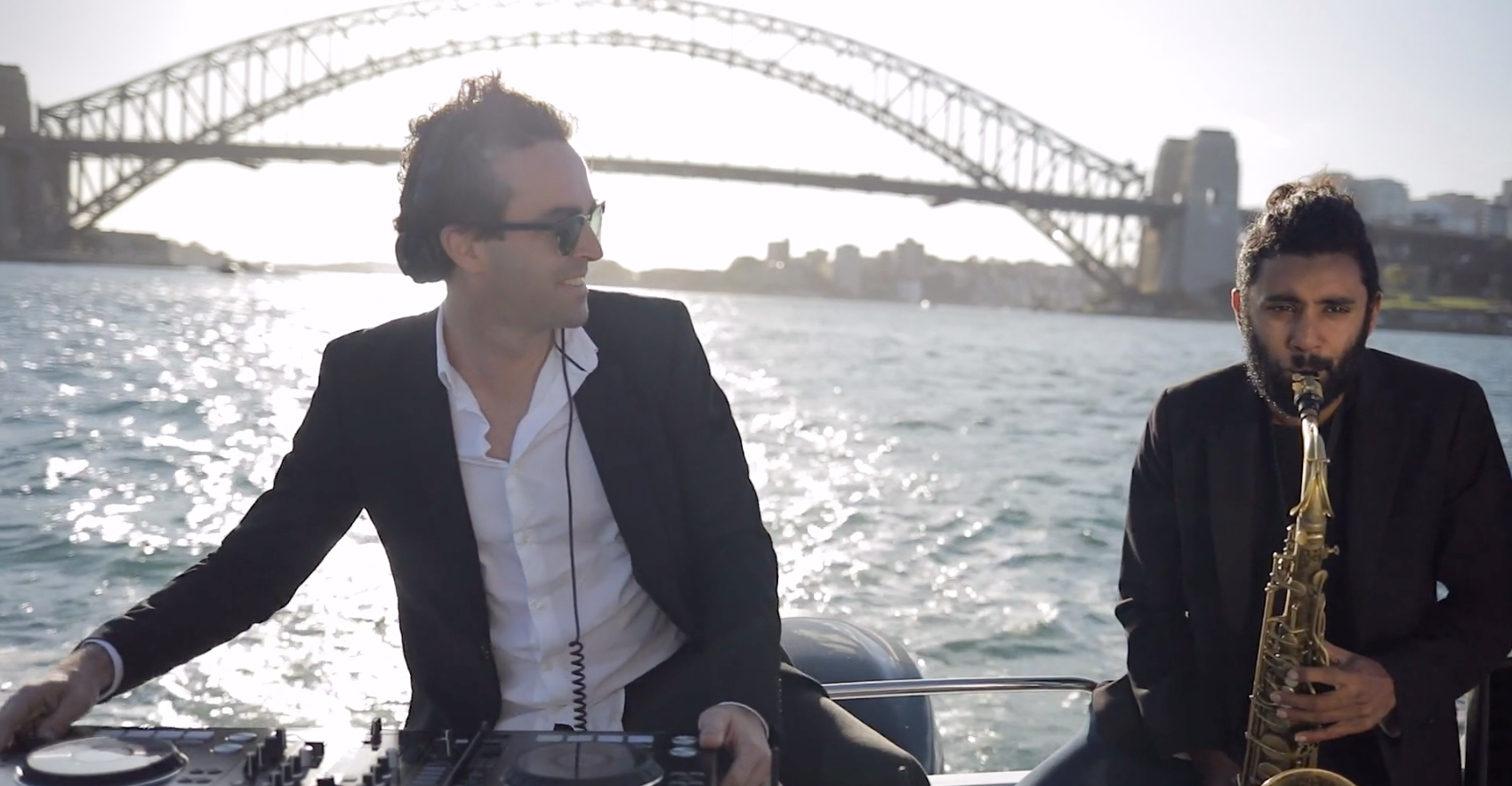 Featured Content
The White Tree is Sydney's leading entertainment company for live music. We have a select team of talented DJs and live musicians.